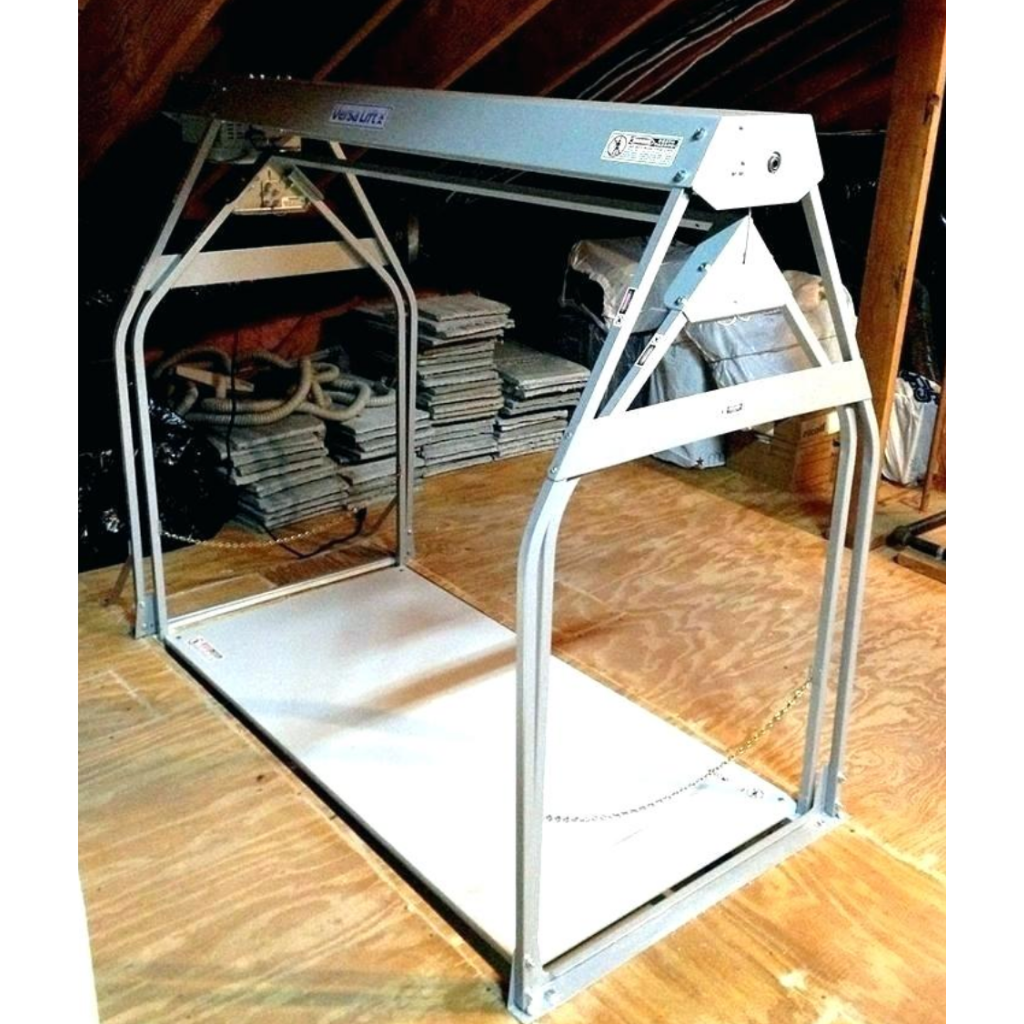 Interested in getting a VersaLift?
Attics can be the ideal storage space. From Christmas decorations to old memorabilia, the attic is often the catch-all for storage items. However, transporting these items to and from the attic can be inconvenient and even dangerous as climbing up and down a ladder while holding boxes can become a safety hazard.

The Versa-Lift Attic Lift does the hard work of lifting your storage items to and from the attic for you, thus eliminating the hazard and making attic storage more convenient! If you live in Chino-Valley, Paulden, Prescott Valley, Prescott, or Dewey-Humboldt, call today to schedule your VersaLift installation!