Get the best bang for your buck with a Generac 8kW portable generator!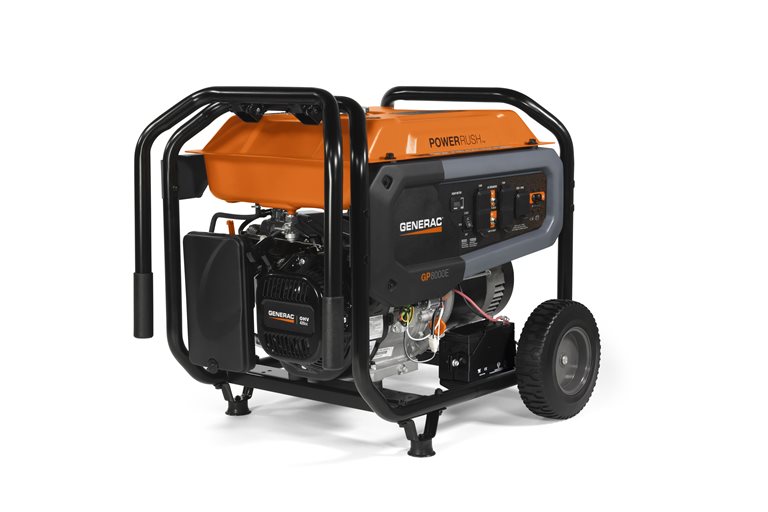 Small but mighty, the GP 8000E portable generator is ideal for getting power while camping, for powering tools or lights while on a construction site, or for powering essential items in your home or business in the event of a power outage. See below to learn more about this generator's amazing features!
The XT8000E has conveniently placed engine controls for simple operation and easy start-up.
With heavy-duty wheels and a fold-down handle, the XT8000E is truly portable.
The XT8000E features a plug-in jack for easy battery charging so it can easily be prepared for use.
Ready for life's adventures!
The Generac XT8000E is ready for whatever life brings your way. From a power outage to wilderness treks, the Generac XT8000E offers the perfect amount of power for your next journey.